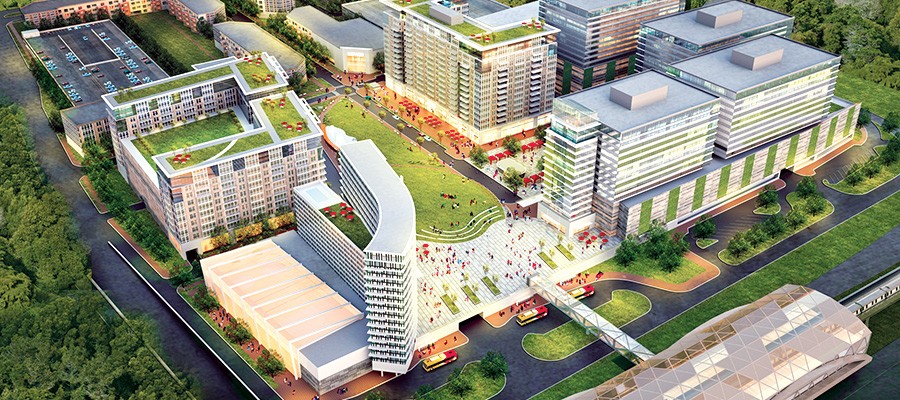 Loudoun Station, a mixed-use, transit-oriented development in Loudoun County, Virginia, is where urban downtown meets lush, rustic countryside. Loudoun County has long topped the list of fastest-growing counties and highest per-capita household income in the United States. With the addition of Loudoun Station, the local economy is sure to be on the path for continued growth.
Phase I of this 3 M square-foot development features BLVD, presenting 357 luxury apartments in three, four and five-story buildings. Units have contemporary kitchens and bathrooms, which include premium touches such as granite, stainless steel and ceramic tile. A courtyard pool with sun deck, 24-hour fitness studio, on-site parking and more are all a part of what Loudoun Station has to offer.
Furthermore, residents can benefit from more than 60,000 square feet of restaurant and retail spaces, designed with pedestrians in mind. They can also look forward to an organic farmers' market, outdoor concerts and walking to work in the co-resident office buildings. A 12-screen Starplex Cinemas® and Metrorail service from Loudoun Station through Dulles Airport and into Washington, D.C., will begin in 2019.
Whether it's work, play or something in between, Loudoun Station residents experience the ultimate in comfort and convenience.