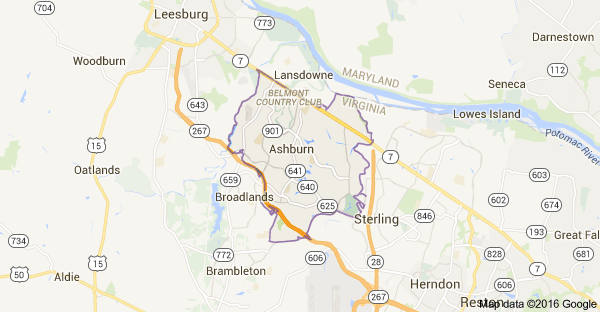 Ashburn VA is 30 miles west of Washington, DC in Loudoun County, Virginia. The County is part of Virginia's Hunt Country and has a number of horse farms. Loudoun's population is the fastest growing of all counties in the United States, and Ashburn itself has over 50,000 citizens.
Ashburn is home to the Washington Redskins football team, the National Crash Analysis Center and the Old Dominion Brewing Company.
Ashburn has premier golf courses, two Universities, and is conveniently located between Washington Dulles International Airport and Loudoun County Hospital. Ashburn is home to
AOL
,
Verizon
,
Equinix
, the Howard Hughes Medical Institute (
HHMI
) at Janelia Farm, and many other hi-tech corporations.
Ashburn is a beautiful, safe, and pleasant place to live. Are you planning on moving here? Check out our
Schools
and our
communities
. Ashburn has a rich and varied history. Learn about Ashburn history
here
.
Leesburg is a historic town within and the county seat of Loudoun County, Virginia. Leesburg is located 33 miles west-northwest of Washington, D.C. along the base of Catoctin Mountain and adjacent to the Potomac River.
Area:
12.47 mi²
Population:
47,673 (2013)